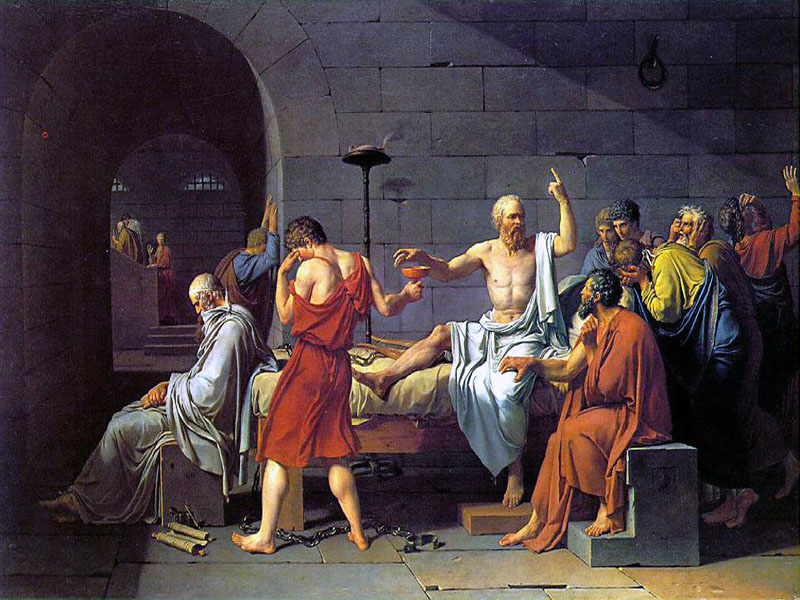 The slippery slope of the culture of death continues to slide. Although America has not, as a nation, adopted euthanasia, many in the West have and this creates a number of problems. Recently a British couple committed suicide together by drinking a lethal poison. The wife was sick with terminal cancer, the husband was not. So out of love for each other, the two died "peacefully" with one another. And the children are proud of their parents for their decision and supported them the whole way.
This creates a number of problems. First, there is the legal problem: it is still illegal to practice euthanasia in England. This couple had to travel to another country in order to gain accessed to their right to die together. The question is what does England do about this? Should they prosecute the children for encouraging and aiding their parents in this? The children have already said publicly, "Even if they arrest us and send us to prison, it would have made no difference because it is what our parents wanted."
Another issue is what this says about Western culture. Already Oregon and Washington state have legalized, even through the ballot box, euthanasia. It is tempting to see this case as typically, but it is not. It is sad to see anyone die for any reason, but should we encourage it? The right to die quickly becomes the duty to die. In a culture of death, it is rare to find such stories of romance and commitment like this regarding suicide and euthanasia.
As the West continues down the slippery slope of death, it will become more and more difficult to stand against the tide. Like most moral issues, man will usually compromise and give in to the pressures. Eventually what at first seemed repugnant, in this case euthanasia, infanticide, etc., will become the normal. As time goes on our conscience becomes more severed and we accept more and more especially whenever these issues are promoted with stories of romance and love like this.
But if the truth be told, this story is rare. As we stand on the outside looking in, we must realize where this roads takes us. Government, doctors, and insurance companies will determine who should live and who should get treated, not families, not loved ones, and not the patients themselves. And the more control the government has over health care, the lesson freedom the individual has over treatment, prevention, or surgery. It becomes less about saving or curing lives, and more about removing life unworthy of living and promoting the healthy and the strong.
We've been down this road before and the blood of many in the 20th century are constant reminders of what such a culture looks like. Let us take stock and really think these things through while on the outside looking in before we are inside wishing we were out.
For more:
Painting is of the death of Socrates