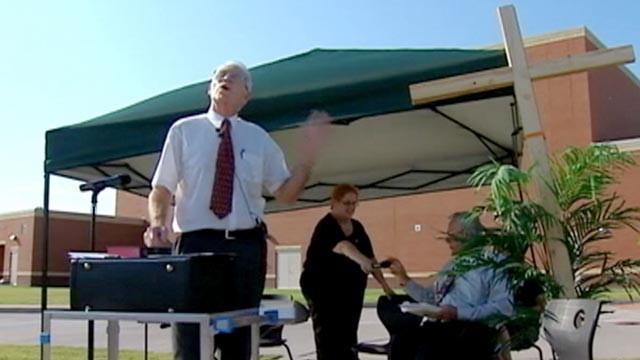 There are so many problems with this type of ministry and Christian living and "worship" that I don't know where to begin, but I'm guessing most of them are so obvious it would only insult your intelligence to mention them. I understand using technology as a means of reaching the unreached, but how can one call this a church when it is inherently self-centered and absent is any hint or encouragement of community, fellowship, or discipleship? What about communion, baptism, and giving? How does that work?
Quit simply, this isn't a church. Religion maybe. Spirituality perhaps. But a church it is not.
The more experiments like this that Christians try in hopes of reaching the lost and to grow the church the more silly we will look, the more irrelevant we will become, the less biblical we will become, and the less gospel minded we will become. Whenever we try to mirror the culture we fail to be a light to the culture. Drive-ins are great but have-it-your-way Christianity is not.
Surely we can do better than this!
CNN -
Texas pastor opens drive-in church
ABC News -
Texas Preacher Drives Home Sermon in Parking Lot
* For the record, this "church" in Texas isn't the only "congregation" doing this. A quick search will reveal that one can find similar organizations throughout the country doing this.