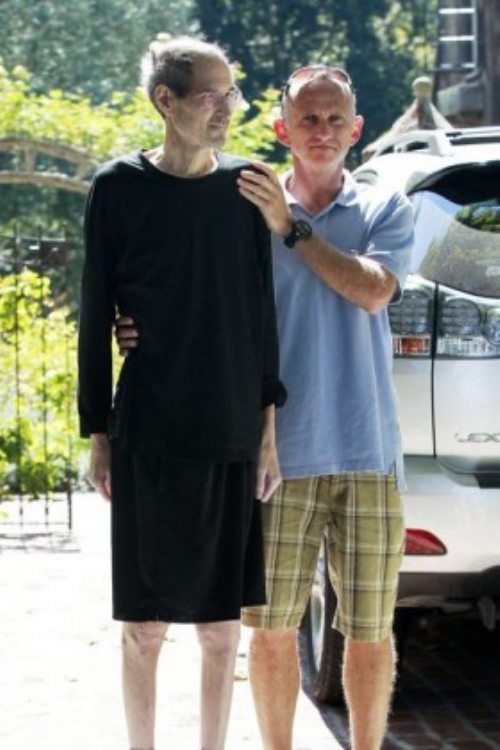 22 Words - Last known photographs of famous people
Cal Thomas - When government can't be trusted
|
Without the slightest hint of irony, President Obama said last week, "If people can't trust not only the executive branch but also don't trust Congress, and don't trust federal judges, to make sure that we're abiding by the Constitution with due process and rule of law, then we're going to have some problems here."
Yes we are, because more and more of us don't trust government. In fact, according to the Pew Research Center for the People and the Press, "trust in the federal government remains mired near a historic low, while frustration with government remains high." Furthermore, notes Pew, a "majority of the public says that the federal government threatens their personal rights and freedoms."
What has led to this distrust? The Benghazi cover-up, the IRS fiasco, the Justice Department's monitoring of reporters, the commandeering of phone records of private citizens in the name of national security, "data mining," the so-called "kill list," drones with the power to spy and kill, the proliferation of surveillance cameras, DNA swabs after arrests, Obamacare, unrestrained spending, and unending debt. This is the federal government encroaching on our civil liberties
.
Credo - Carl Trueman: The Real Scandal of Modern Evangelicalism
|
New York Daily News - Subway commercial spokesman Jared Fogle marks 15 years of turkey subs and keeping the weight off
|
It's been 15 years since Jared Fogle waltzed into a Subway and ordered his first 6-inch turkey sub — hold the cheese and mayo.
Now he flashes a Subway "black card" for free food, flies first-class and has an estimated net worth of about $15 million.
Not bad for a 35-year-old dad from central Indiana whose only claim to fame is losing a lot of weight eating the chain's sandwiches
.
International Business Times - Belgian Parliament Posed To Approve Child Euthanasia Law
| The slippery slope of the culture of death.
The Belgian Federal Parliament is reportedly about to expand its controversial "right to die" policies to include access to euthanasia for some gravely ill children.
A consensus among members of the legislative body has reportedly formed in support of legislation to allow children to choose to undergo euthanasia in certain dire cases, according to a report in the Belgian daily newspaper Der Morgen, as translated by the Paris-based news agency Presseurop
.
Breitbart - Bush More Popular than Obama
| You can do whatever you want with this. Being that Bush is no longer in office and out of the limelight, then it is inevitable that his numbers will rise. This is a meaningless poll in the end.
In a Gallup tracking poll released Tuesday, former-President George W. Bush currently stands with a favorability rating of 49%, compared to 46% who see the 43rd president unfavorably. Meanwhile, another Gallup poll shows President Obama with only a 47% approval rating, with 44% disapproving.

If you think about it, this makes perfect sense.

After all, Obama fooled everyone when he ran as the anti-Bush in 2008.

Everyone thought Obama meant he would be less hawkish than his predecessor. But as we have seen, Obama apparently has no problem killing American citizens via remote control with drones or greatly expanding upon Bush's surveillance state. This, even though Obama told us he had pretty much won the War on Terror
.
Here are the elves of the upcoming
Hobbit
sequel watching two fans react to the first trailer (some strong language in the video below).
HT:
The Hobbit Blog