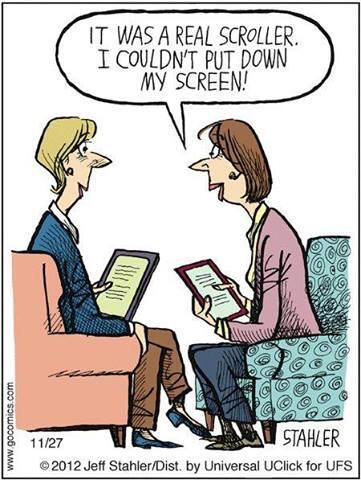 The Gospel Coalition - How Can Homosexuality Be Wrong if It Doesn't Harm Anyone?
|
Rasmussen - More Americans View Blacks As Racist Than Whites, Hispanics
|
Americans consider blacks more likely to be racist than whites and Hispanics in this country.
Thirty-seven percent (37%) of American Adults think most black Americans are racist, according to a new Rasmussen Reports national telephone survey. Just 15% consider most white Americans racist, while 18% say the same of most Hispanic Americans. (To see survey question wording, click here.)
There is a huge ideological difference on this topic. Among conservative Americans, 49% consider most blacks racist, and only 12% see most whites that way. Among liberal voters, 27% see most white Americans as racist, and 21% say the same about black Americans
.
John Stonestreet - Disney Depravity
|
Everyone knows the lines at Walt Disney World are killer, but a group of wealthy park goers is taking cutting in line to new heights. The New York Post recently reported about rich moms from New York hiring disabled tour guides to accompany their kids in the park in order to skip lines at rides. According to the Post story, a whole business farms out the disabled to those willing to pay.
So a Disney rule meant to show respect to the disabled ends up turning into a means to dehumanize a group of people already dehumanized enough
.
BBC - Why you think your phone is vibrating when it is not
|
Sensing phantom phone vibrations is a strangely common experience. Around 80% of us have imagined a phone vibrating in our pockets when it's actually completely still. Almost 30% of us have also heard non-existent ringing. Are these hallucinations ominous signs of impending madness caused by digital culture?
Not at all. In fact, phantom vibrations and ringing illustrate a fundamental principle in psychology.
You are an example of a perceptual system, just like a fire alarm, an automatic door, or a daffodil bulb that must decide when spring has truly started. Your brain has to make a perceptual judgment about whether the phone in your pocket is really vibrating. And, analogous to a daffodil bulb on a warm February morning, it has to decide whether the incoming signals from the skin near your pocket indicate a true change in the world
.
Huffington Post - Morgan Freeman Q&A: 'Through The Wormhole' Host Talks Aliens, Space, Origins Of Life On Earth
| In case you cared.
Morgan Freeman is no scientist, as the Oscar-winning megastar is quick to point out. But he knows a thing or two about physics, in part because of his role as executive producer and host of the Science Channel's popular "Through The Wormhole" TV series.
The show's new season began last month and runs through July 31, with episodes named for the big questions they explore, such as "How Do Aliens Think?" and "Did God Create Evolution?" The latter episode spotlights not only Darwinian evolution but also "intelligent design," a form of creationism that is rejected by mainstream scientists.
What about Freeman himself? Does he believe aliens exist? Does he accept Darwinian evolution--or does he favor creationism? Recently, HuffPost Science got the chance to pose these and other big questions of our own to Freeman
.