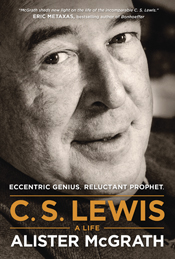 I have just passed on from believing in God to definitely believing in Christ - in Christianity. I will try to explain this another time. My long night talk with Dyson and Tolkien had a good deal to do with it. (148)
On November 22, 2013 America commemorated the fiftieth anniversary of the assassination of President John F. Kennedy. Interestingly enough, two other famous men died the same day as Kennedy: Aldous Huxley and Clive Staples Lewis. Enough time has passed for us to consider the legacy and influence of each man. Though in 1963 the death of the President certainly led headlines (and rightly so), his legacy is not as strong as we would expect. The Democratic Party of today would be barely recognizable to President Kennedy of the early 1960s and hardly any one would recognize the name Aldous Huxely any more. Of the three men who died on November 22, 1963, CS Lewis enjoys the greatest influence.
This should strike us as quit odd. Lewis was an academic layman trained in ancient English literature who described himself as a "reluctant controvert," and yet he has become one of the most influential voices of this generation. His Chronicles of Narnia series remains as popular as ever. Yet though Lewis will likely always be remembered as an imaginative writer of children's fantasy, his real influence remains in his apologetic writings where he famously defended a mere Christianity.
To mark the fiftieth anniversary of this reluctant, yet prophetic, convert, Alister McGrath released a major biography. The book, called
C. S. Lewis - A Life: Eccentric Genius, Reluctant Prophet
(Tyndale, 2013) has set itself up as
the
most important biography of "Jack." Anyone serious in engaging the life and thought of the man behind Narnia must be exposed to McGrath's excellent work.
The strength of this biography is the line the author walks between popular appeal and academic precision. McGrath, for the most part, goes into detail crossing his biographical "t's" only when necessary. Two examples of this regard Lewis's controversial and mysterious relationship with Ms. Moore and the impact of Elizabeth Anscombe's public critique of
Miracles
- an embarrassing event. Prior to composing this biography, the author read every available written work of Lewis in chronological order and then engaged the work of other biographers. There are places where McGrath boldly stands alone. The most glaring example regards the conversion of Lewis. Here, McGrath even stands against Lewis himself.[1]
McGrath tells the story of Lewis weaving in the precision of a scholar. I particularly enjoyed his insights into the contents and main arguments of some of Lewis's books and the story behind them. Any fan familiar with the writings of Lewis will not only love Lewis more, but will gain insight into the books they have already grown to love. Lewis was a prophet and McGrath shows how. Lewis was at times rather humorous, and the author provides ample evidence of it. But above all, Lewis was a Christian who saw the world differently following his conversion and set out to tell the world just what he saw through prose, poetry, and apologetics.
Two themes repeatedly appear throughout the book as McGrath considers the main thought of Lewis. The first regards Lewis's treatment of desire. Though a full discussion goes beyond the scope of this review, consider the following from McGrath summary of Lewis's early book
The Pilgrim's Regress
:
So what is the ultimate object of Desire - this "intense longing"? Lewis here anticipates his "argument from desire," which is central to the Christian apologetic he would develop further in his wartime radio broadcasts a decade later, and subsequently collect together in Mere Christianity. Lewis opens up a line of thought originally employed by the French philosopher Blaise Pascal (1623-1662) - namely, that there is an "abyss" within the human soul, which is so great that only God can fill it. Or, to change the imagery, there is a "chair" in the human soul, awaiting some guest who has yet to arrive. "If nature makes nothing in vain, the One who can sit in this chair must exist."

Our experience of this Desire both discloses our true identity and intimates our true goal. We initially understand this desire as a yearning for something tangible within the world; then we realise that nothing within the world is able to satisfy our Desire. John, the pilgrim, initially desires the Island. Yet he gradually comes to realise that his true longing is actually for the "Landlord" - Lewis's way of referring to God. All other explanations and proposed goals for this sense of yearning fail to satisfy, intellectually or existentially. They are "false objects" of Desire, whose falsity is ultimately exposed by their failure to satisfy the deepest yearnings of humanity. There is indeed a chair in the human soul, and its intended occupant is God. (173)
Or as Lewis would later memorably write, "
'If we find ourselves with a desire that nothing in this world can satisfy, the most probable explanation is that we were made for another world." (Mere Christianity) As a pastor I find this same Desire or longing inside the heart of many. Some resist it. Some look for it in the wrong places. But the saved find their satisfaction in Christ.
The second theme prevalent in the book is Lewis's preference for the old.
Again, space does not allow a fuller treatment, but throughout the book, McGrath shows us how important this basic assumption was to Lewis and how important it is today. Lewis is unique in that he was not trying to say something new, but something old. Yet he said the old thing better than anyone before him. I concur wholeheartedly with Lewis, as quoted by McGrath, when he says "All that is not eternal is eternally out of date" (168). While discussing Lewis's
The Allegory of Love
, McGrath writes:
Where some argue that humanity must embrace a synthesis of contemporary science and social attitudes as "the truth" - to be contrasted with the "superstitions" of the past - Lewis declare that this simply leads to humanity becoming a by-product of its age, shaped by its predominant cultural moods and intellectual conventions We must, Lewis argues, break free from the shallow complacency of "chronological snobbery" and realise that we can learn from the past precisely because it liberates us from the tyranny of the contemporaneous. (184)
Shortly thereafter, McGrath discusses in some detail Lewis's essay "On the Reading of Old Books." There Lewis writes, "A new book is still on its trial and the amateur is not in a position to judge it." (187) McGrath then explains, "Since we cannot read the literature of the future, we can at last read the literature of the past, and realise the powerful implicit challenge that this makes to the ultimate authority of the present." (184)
These two themes run throughout the book and offer real insight into the writings and ministry of Lewis. One word of critique. Although McGrath leads an excellent discussions in virtually all of the major writings of Lewis (like
Mere Christianity
,
Screwtape Letters
,[2] etc.) there are a few times when McGrath fails slightly. The most glaring example of this, in my opinion, is his discussion of The Ransom Trilogy. Though the author dedicates five pages to the series, it is all peripheral focusing in on why Lewis wrote a science fiction story rather than focusing on the series itself. In this trilogy we gain hints at what this mere Christian believed about many important theological and philosophical issues. Though McGrath points out Lewis challenges the scientism and social Darwinism of his day, there is more to this series than that.
Nonetheless, this is an excellent book that is worth the investment and time for any and all fans of Lewis. The reader comes to know and understand Lewis more clearly and intimately. Though he was no saint (and not always orthodox), Lewis continues to be used by God for the sake of the Kingdom. Lewis's mere Christianity remains as attractive as the first wartime radio broadcasts and McGrath tells the story and explains why. I consider it a good thing that Lewis, and not Kennedy or Huxely, is experiencing a revival of sorts. But of all the biographies, I believe McGrath stands head and shoulder above the rest.
[1] Other examples of this would be McGrath's discussion of the debate regarding
Miracles
and his treatment of Lewis's view on women. McGrath is right in noting that outside of Aslan, the main character in most of the Narnia series is Lucy.
[2] The suggestion that Ms. Moore is mentioned and criticized in
Screwtape Letters
is insightful and fascinating to say the least.
This book was given to me courtesy of Tyndale House Publishers for the purpose of this review
.
For more:
"Letters to Malcom" by CS Lewis: A Review
"Screwtape Letters" by CS Lewis: A Review
"A Mixture of Fool and Knave": CS Lewis on Theological Liberalism
Lewis on Practical Theology
Lewis on the Why of Democracy
From Uncle Screwtape: Christianity and Politics
Theology As a Map: Lewis, Practical Theology, and the Trinity
The Most Unpopular of Christian Virtues: Lewis on Chasity - Part 1
The Most Unpopular of Christian Virtues: Lewis on Chasity - Part 2
The Most Unpopular of Christian Virtues: Lewis on Chasity - Part 3
"Willing Slaves of the Welfare State": CS Lewis on Freedom, Science, and Society - Part 1
"Willing Slaves of the Welfare State": CS Lewis on Freedom, Science, and Society - Part 2
He is Not a Tame Lion: Aslan, Jesus, and the Limits of Postmodern Inclusivism
To Be Undragoned: Aslan, Christ, and the Gift of Regeneration
Lewis on Practical Theology
Lewis on the Why of Democracy
From Uncle Screwtape: Christianity and Politics
Theologians I Have Been Influenced By - The Dead
"The Magician's Twin: C.S. Lewis and the Case Against Scientism" Full Documentary
From Lewis' Pen Series:
From Lewis' Pen: But He's Good
From Lewis' Pen: Read Old Books
From Lewis' Pen: When Love Becomes a Demon
From Lewis' Pen: Until You Fully Love God
From Lewis' Pen: As the Ruin Falls
From Lewis' Pen: Screwtape on Marriage
From Lewis' Pen: Lay Down Your Arms
From Lewis' Pen: Aslan is on the Move
From Lewis' Pen: Lead us, Evolution, Lead us
From Lewis' Pen: Lead us, Evolution, Lead us
From Lewis' Pen: An Exaggerated Feminine Type
From Lewis' Pen: Theology as a Map
From Lewis' Pen: A Lot of Wrong Ideas
From Lewis' Pen: Children Know Better Than Grownups
From Lewis' Pen: The Historical Jesus
From Lewis' Pen: Aim at Heaven
From Lewis' Pen: Satan Speaks